HP StorageWorks P2000 Modular Smart Array 2.5-in Drive Bay Chassis (SFF) RENEW AP839B
Přidat do oblíbených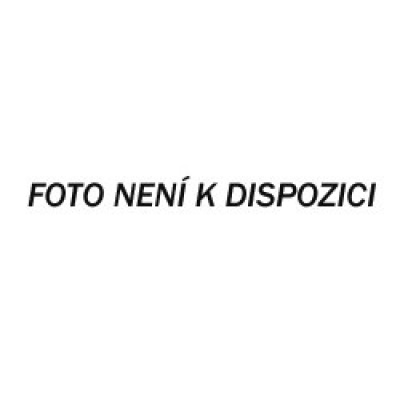 Popis
Parametry
Hlídací pes
HP StorageWorks P2000 Modular Smart Array 2.5-in Drive Bay Chassis (SFF) RENEW AP839B (datasheet)
The HP StorageWorks P2000 G3 FC Modular Smart Array (P2000 G3 FC) is the newest Fibre Channel model of Hewlett Packard's 2000 family of storage arrays (which include the MSA2000i G2 iSCSI and the MSA2000sa G2 SAS connected models), specifically designed for entry-level customers and features the very latest in functionality and 8Gb technology at highly affordable price points. These storage solutions offer excellent price/performance and availability features for direct attach configurations (depending on OS), clusters, workgroups and entry-level SAN environments. Each solution is designed to be easy to deploy, to be secure, along with low management costs, while driving rapid return on investment.
The P2000 G3 FC is an 8 Gb Fibre Channel connected 2U storage area network (SAN) or direct connect solution (OS dependent) designed for small to medium size departments or remote locations. It offers a choice of two controllers. The first is a high-performance, Fibre Channel 8 Gb dual port model. The second is a unique dual-purpose Combo controller with two 8 Gb Fibre Channel ports with the addition of two 1GbE iSCSI ports. A P2000 G3 FC Array can have one or two of the same controller. Access to the enclosures and drives is at the new faster speed of 6Gb SAS.
The optional dual-protocol P2000 G3 MSA FC/iSCSI Combo Controller gives exceptional flexibility. The 8 Gb FC ports support a full FC SAN while the two 1GbE iSCSI ports can serve two purposes.
economically share the array storage resource with a smaller department accessing it through iSCSI
enable the new optional Remote Snap functionality over iSCSI protocol
The controller-less chassis is offered in two models - one comes standard with twelve Large Form Factor (LFF) 3.5-inch drive bays, the other can accommodate twenty-four Small Form Factor (SFF) 2.5-inch drives. Both are able to simultaneously support enterprise-class SAS drives and archival-class SATA Midline drives. The SFF chassis also supports SAS Midline drives. Either chassis can have one or two P2000 G3 FC or FC/iSCSI Combo controllers.
HP's modular approach to the entry level enables incremental customer purchases, allowing the array to grow as needs grow thus allowing a maximum return on investment. Choose a single controller unit for low initial cost with the ability to upgrade later; or decide on a model with dual controllers for the most demanding entry-level situations. There are no additional charges, licenses or fees as you add enclosures or hosts and users.
Capacity can easily be added as the need develops by attaching additional drive enclosures. Maximum capacity ranges with LFF drives up to 57.6 TB SAS or 192 TB SATA with the addition of the maximum number of drive enclosures. Configurations utilizing the SFF drive chassis and the maximum number of drive enclosures can grow to 44.7 TB of SAS or 74.5 TB of SAS Midline or SATA Midline with a total of 149 SFF drives. The P2000 G3 FC has been fully tested up to 64 hosts.
Significant data protection advances are delivered only by the new P2000 G3 arrays. First, the units come STANDARD with sixty-four snapshot capability at no extra cost. There is also now a new option of five hundred and twelve snaps. In a further move to protect the user's data, optional Remote Snap capability is offered for the first time.
What's New on the Fibre Channel G3
Two new 8Gb controllers: a single-protocol model with two 8Gb FC host ports and a dual-protocol Combo model with two 8Gb FC host ports and two1GbE iSCSI ports each
6Gb SAS "backend" supporting the P2000 LFF and the D2700 SFF 6Gb disk enclosures
Added scalability to 96 LFF drives or 149 SFF drives
64 Snapshots come standard on all G3 models. Maximum 512 Snapshots with optional software license.
Optional controller-based Remote Snap allows remote replication between two P2000 G3 models over iSCSI (with the Combo Controller) or over Fibre Channel.
Embedded SMI-S and drive spin-down capability
.
Specifikace zálohovacího systému:
SAN
Připojitelnost zálohovacího systému:
iSCSI
Provedení skříně:
Do rozvaděče
Aktuální cena produktu je
49465
Kč  s dph